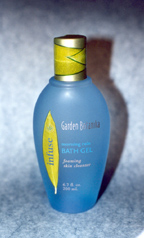 Click on images
for a larger view.

Transfers have the flexibility of being rubbed down onto nearly anything. They can be made in multi-color and can be printed in Pantone, custom colors, metallics or foil.

Transfers have no clear carrier like a decal, so there is a clean edge, like an actual printed product. We use "registered adhesive," which means the adhesive is printed only where the image is so there's no residue when rubbing them down, and you can place one on top of another without lifting the first.

Transfers can be done CMYK or Inkjet images, with all the characteristics listed above. Call us for details.

The photos here show how transfers can be used for pre-production samples that are required in photoshoots and presentations. We also offer custom painting of product blanks in custom or Pantone colors, like the compacts at right, or special frosted coatings like the bottle at left.